Wool Spinning Silk Nylon Cone To Hank Reeling Machine
Applicable to fine wool or coarse wool or midfibre fabric finishing, make after finishing the fabric with a stable size and feel smooth and soft, gentle gloss characteristics. The machine has the characteristics of large capacity, high efficiency, electricity saving, saving steam and energy saving. Automatic control of tension and process flow by computer.
Inquire
Add to Basket
FEIHU High quality textile yarn hank reeling machine
Hank reeling machine FH24K, it is with simple structure, easy for you to operate, you can easily make the yarn off after stained. This machine can easy nylon hank reeling.
It can be produced according to your request exactly as following:
1: Self control for broken yarn test.
2: Self control for finished tube.
| | | |
| --- | --- | --- |
| Hanks | 24 | 20 |
| Cutter distance | 100-140mm | 100-140mm |
| Main for what | Cotton yarn/thread | Cotton yarn/thread |
| Transformable counter | By change gear | By change gear |
| Yarn predetermined counter | Digital preset counter | Digital preset counter |
| Speed control | 300-350rpm by inverter | 300-350rpm by inverter |
| Hank shaping | D type drum dial shaping | D type drum dial shaping |
| Brake system | By magetic brake | By magetic brake |
| Dimensions | L3750*W680*H1060 | L3750*W680*H1060 |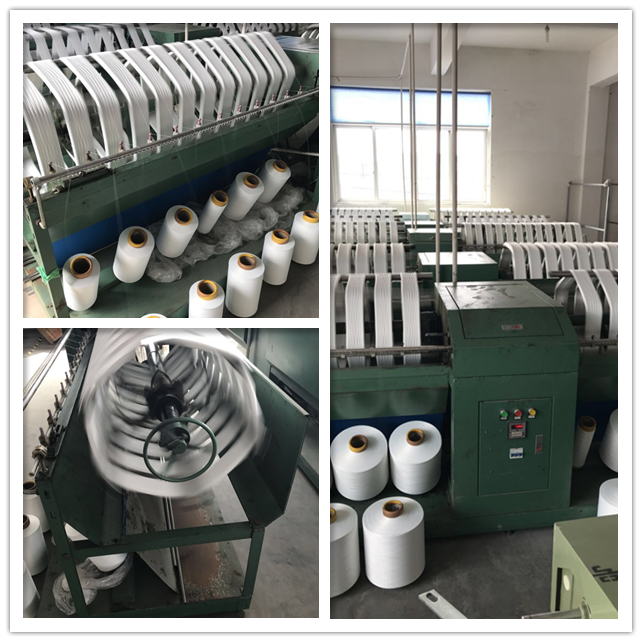 INQUIRY